When we first started talking about moving to Mexico, we knew the first thing we had to do was select an area to live in. We planned to live in more than one place in the country, but our first place was the most important, as that would set the tone for our stay.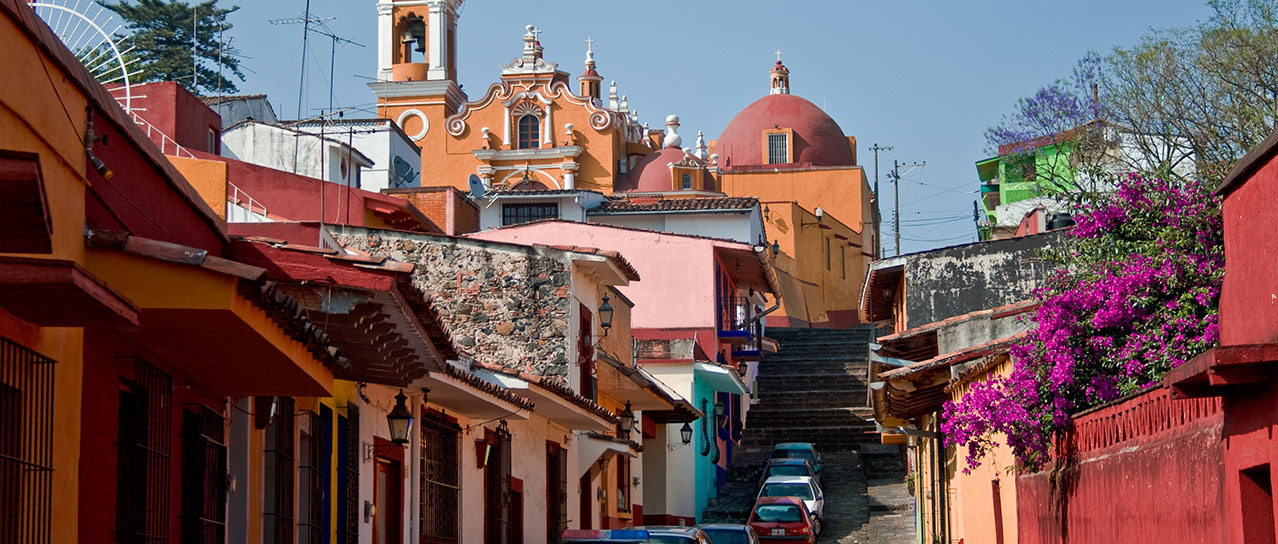 We started doing research, and read in a very few books about Xalapa. What we discovered was intriguing to us, and made me contact an American in Xalapa to learn more. We found that there are very few Americans living in the area, so we would be in an area that had not been too "flavored" by Americans. We realized that this would be an opportunity for us to learn the language because we would be immersed in it all the time. This was attractive to us, as well. The real clincher was the mild weather in XaMacuiltepetl – Highest Point in Xalapalapa. It is at an altitude of about 4500 ft. and is set into lush hillsides with the Sierra Madre mountains in the distance. You can see Mt. Orizaba which is the third highest mountain in North America, at over 18,000 ft.
The city is abundant with flowers and with culture. The Museum of Anthropology is one of the finest in North America, only surpassed by the museum in Mexico City. There are artifacts dating back over 3,000 years.
The art galleries, museums and music scene are rich with diversity. There is a large student populatioLos Lagos – "The Lake" in Xalapan in Xalapa, as the University of Veracruz is headquartered here. There are many exchange programs, and students are from all over the world, adding to the international flavor.
There are coffee plantations, banana groves and gardens all through the area, and only a short two-hour ride away, is the Gulf Port of Veracruz. If you love the beach, you can be there in no time, and relax for the day. It's easy to do with the bus system and taxis so easy to access. At the end of the day, you can return to the cooler temperatures and slower pace, and kick back in Xalapa, the "City of Flowers."